Astral Skulls – contact:light 12" vinyl, cassette + CD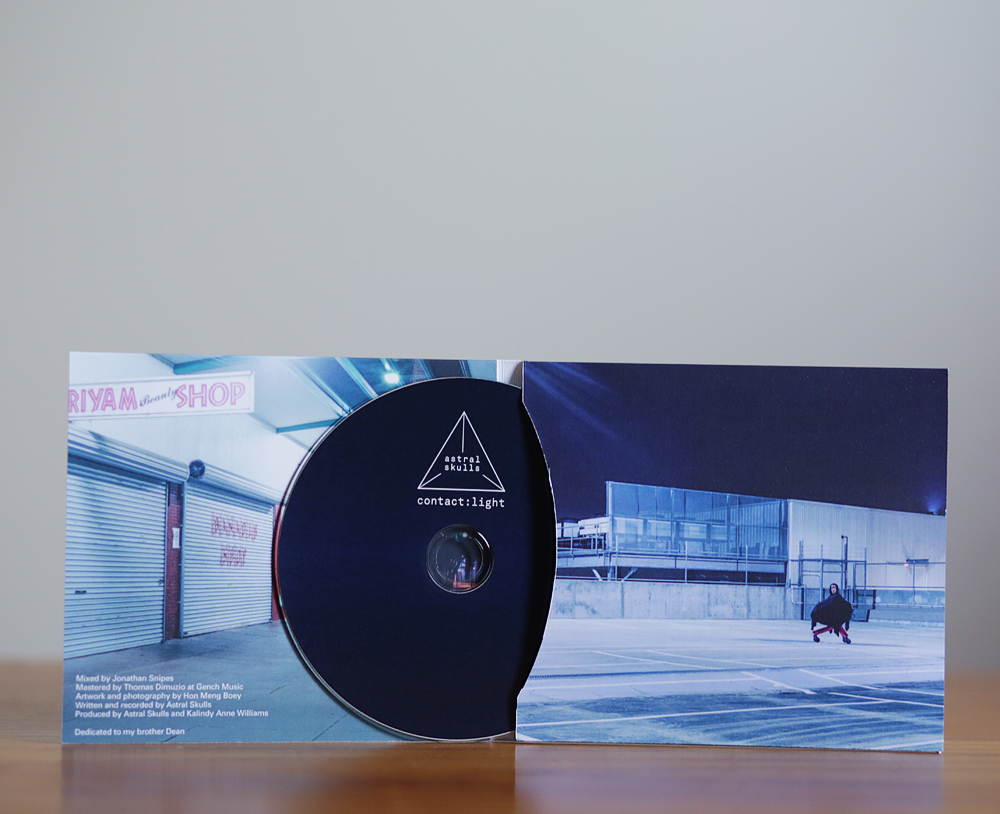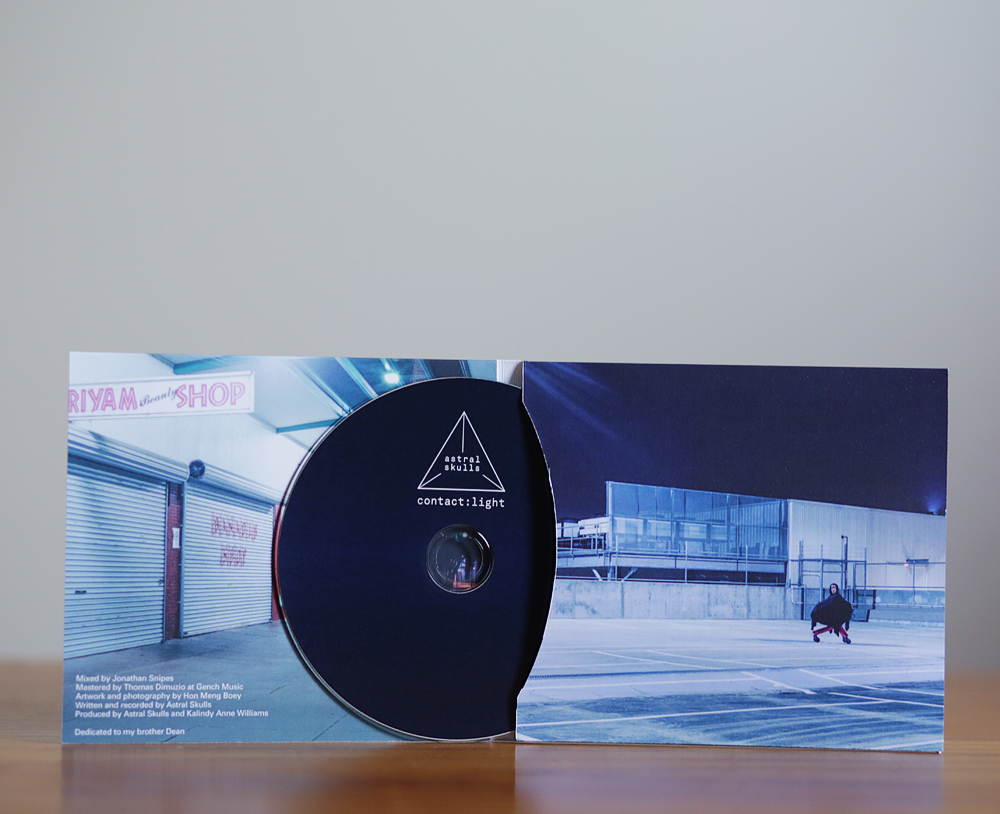 Astral Skulls – contact:light 12" vinyl, cassette + CD
contact:light is Astral Skull's debut LP. Mixed by Jonathan Snipes, mastered by Thomas Dimuzio, photography and artwork by Hon Meng Boey.
contact:light is available on CD, cassette, deluxe 180 gram 12" vinyl or as a digital download. For cassette purchases outside Australia please go here.
Purchase the vinyl, cassette or CD release receive a free digital download of contact:light. (streaming via the free Bandcamp app and also available as a high-quality download in MP3, FLAC and more). A download code will be sent within 24 hours of your order.
To purchase the digital album only, it's easier over at the Astral Skulls Bandcamp page.