Bonnie Mercer - Mystic Decade cassette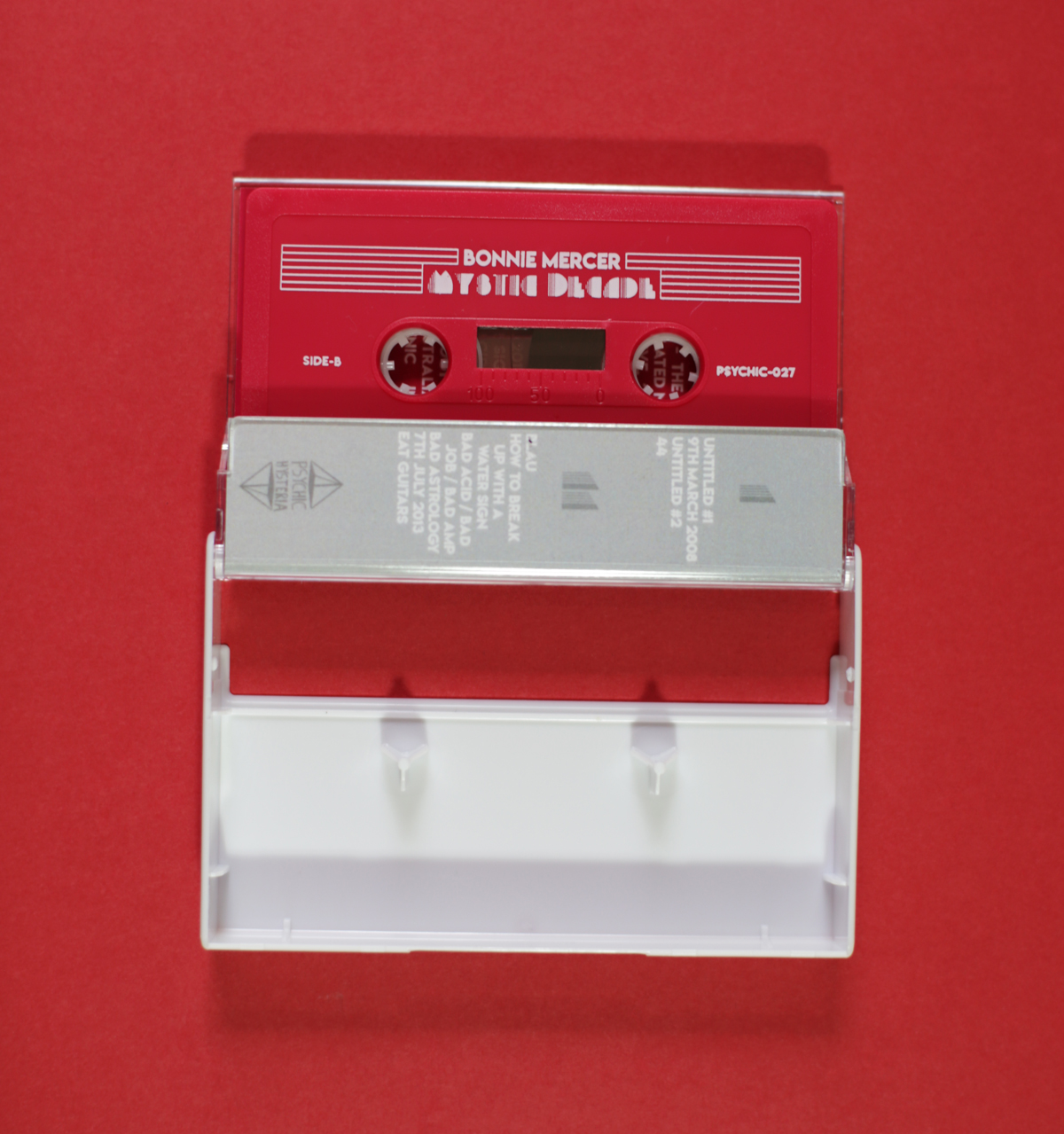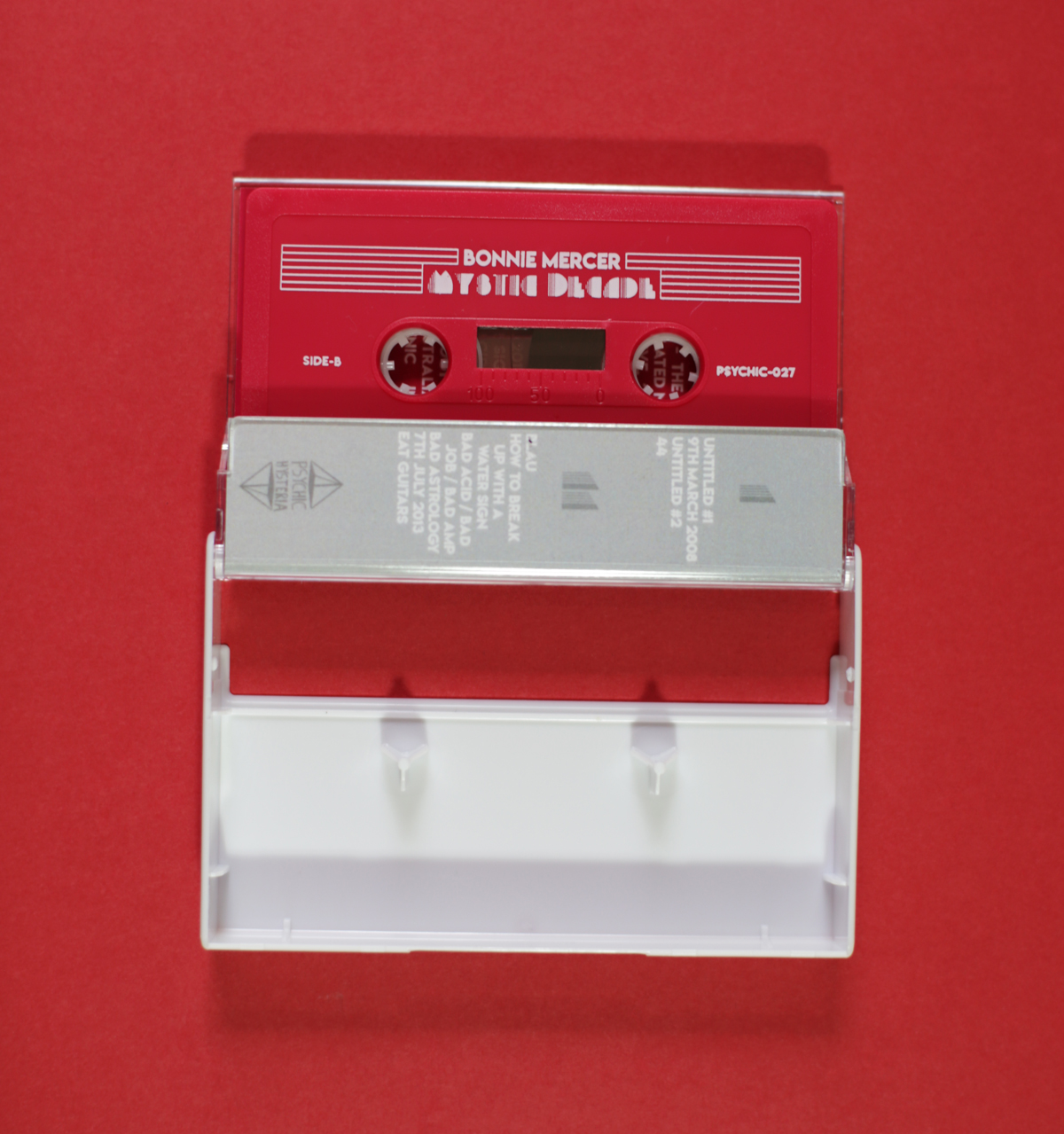 Bonnie Mercer - Mystic Decade cassette
To purchase a digital version only, why not head to our Bandcamp page for an instant download.
Psychic Hysteria is beyond excited to announce our next release: 'Mystic Decade' - a collection of recordings made between the years 2007 and 2017 by Melbourne-based guitarist Bonnie Mercer.
In these pieces (many of which have previously appeared on compilations in Australia & North America), Bonnie explores the worlds of unrestrained feedback and hypnotically evolving sonic guitar experiments. Her sound is instantly recognisable - warm, loud and earth shattering; simultaneously subtle and compelling, beautiful and powerful.
A captivating solo performer, Bonnie has also played in a long list of both Australian and international bands, and has toured and collaborated with many more across a long and successful career spanning more than two decades.
Get one track now when you pre-order the cassette -Mystic Decade is out Thursday December 13 and launches that night at LongPlay.